Open Daily 12p - 8p | 84 Main Street, Tiburon CA 94920
Find your new favorite bottle
We have the flexibility to serve any bottles from our vast inventory &/or, carefully chosen top-class by-the-glass-selections on-premise inside our cozy shop, or outside on our scenic patio, and to sell bottles & cases for you to enjoy at home, or wherever you enjoy your fine wines.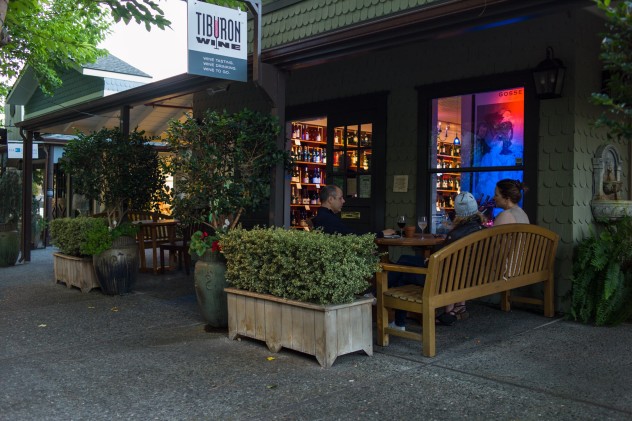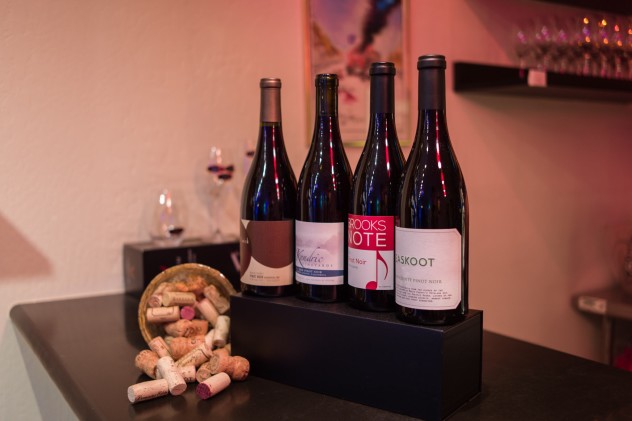 Local Marin wines & beyond
We stock great wines from all over the world with a special accent on local production, including 6 Marin grown Pinot Noirs, & a Marin grown Riesling. We also offer a broad assortment of "nearly local" products from our nearby-neighboring Napa, Sonoma & Mendocino growing regions.
aka Jerry Horn
Meet Dr. Champagne
Tiburon Wine's selection is curated by long time Marin wine & spirits authority, Tiburon Wine proprietor Jerry Horn, aka Dr. Champagne.
With over 4 decades of experience in adult beverages (many of those years retailing to our neighbors in Tiburon proper), we guarantee every item on our shelves is a winner, or your money back.
Let us help you plan & host your next special event here in our intimate salon.
We look forward to seeing you, & fully intend to make it well worth your while.
Got a question?  Call us at 415.435.FIZZ (3499) or email Jerry@tiburonwine.net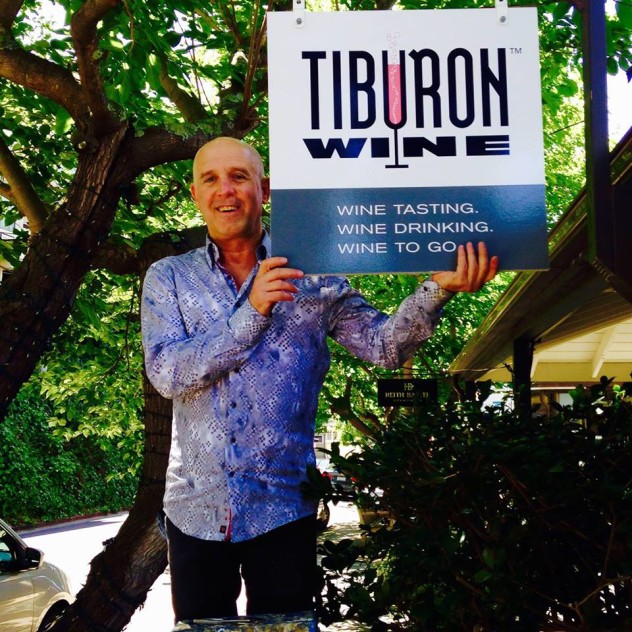 Urban Daddy Review
Drink Wine. Hang Out a Bit. Drink More Wine.
There's a word for people who will bypass the many wine shops in their immediate vicinity and drive to a new one in Tiburon manned by a guy who calls himself Dr. Champagne.
Wise.
Wise is that word.
All bridges lead to Tiburon Wine, a dime-size wine shop with a patio that wants you to sit on it and drink on it. It's open right now!

Read Full Mention on Urban Daddy
Table Hopper Review
Jerry Horn's New Wine Shop, Tiburon Wine, Now Open
Anyone who knows Dr. Champagne, aka Jerry Horn, will be happy to hear he now has a place to call his own: Tiburon Wine.
His new wine store and tasting room has room for 22 inside and 8 outside on their patio. Come by for a glass, a bottle, and bring some home too. You'll find one of the best selections of French Champagne in Marin County, plus local wines too (and it's not all fancy—you'll find a bunch of easy-on-the-wallet wines to enjoy, from $10-$30).
Read Full Mention on Table Hopper